I recently had the opportunity to see a colorblind person view the world through "color-correcting" glasses at the Museum of Contemporary Art. It was amazing to witness. Her jaw dropped as she put the glasses over her eyes. As she looked around, she exclaimed, "So, that's orange"!
This makes me think of perception and what is real.
Sometimes we cannot physically encounter things. We are kept from the experience because of something in our body. Other times, we choose not to see and experience.
Our minds and our created consciousness keep us from the encounter. We are not ready to accept the experience.
If we are continually faced with things we cannot take or accept, we adapt to deal with them as best we can. Sometimes it makes us stronger, sometimes it doesn't.
In this vein, I am thinking about the body and the conscious self and, yes, epigenetics.
In his 2012 interview with Hans Ulrich Obrist regarding his Epigenetic Reset exhibit at documenta 13, Alexander Tarahovsky states that, "…there is no difference between avant-garde art and pathogens because they come as a shock, they stir the environment, they provoke minds, they create scandals of different sorts, they can even kill. But as soon as we receive the shock, we advance in our cognitive function to match this danger".
http://moussemagazine.it/articolo.mm?id=869
I thought a great deal about this when I put together my untitled installation that involved a rape kit. I did not want to cause undo pain. I do not want to hurt people with my art, but I did want to provoke.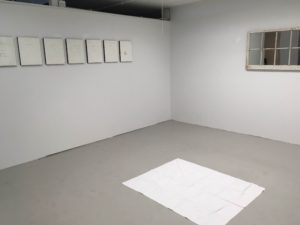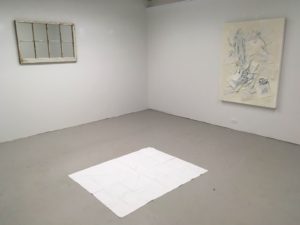 (More detailed images of this installation can be seen under my "Artwork Tab")
As people look at disturbing images and environments, do they construct their own reality?
What is my reality?
I think I need to work in concrete!