A rape kit, a hospital gown, underwear, encaustic on board, 3′ x 4′ x 2 1/4″
This piece documents a rape that occurred to a patient after surgery.  It was recreated with permission to respectfully give a voice to the victim.
The piece was originally included in a studio installation.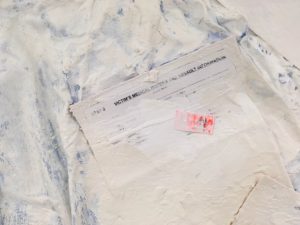 Rape Kit Detail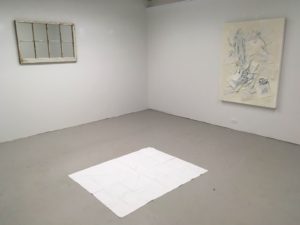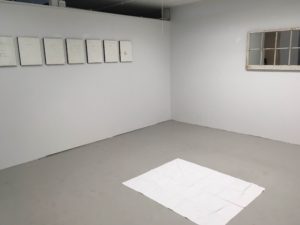 Images of the Studio Installation that included the Rape Kit Piece, a hospital collection paper on the floor, seven panels of an encaustic calendar marking the time the victim had to wait for the next HIV test and a mirrored window in which the viewer can see themselves as they stand on the paper.